High-End versjon av IQFoil junior brettet for de som ikke skal konkurrere i entype, men vil ha et snillere brett enn de bredere modellene.
85cm bredde, 153 liter. Carbon Sandwich konstruksjon gir lav vekt og rå funksjon.
Supert brett for tur og regatta seiling, litt mer komfort enn de enda bredere modellene.
SHORT NOSE
The short noses allow them to react instantly to every input from its rider: maximise every gust & fly consistently through lulls.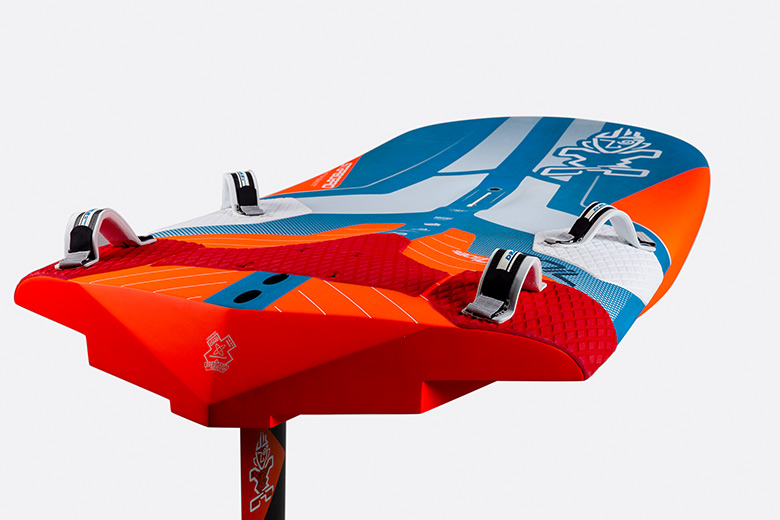 THICK RAILS
Once up on the foil, the thicker tails of both models provide extra leverage and let you fly deeper downwind and tighter upwind.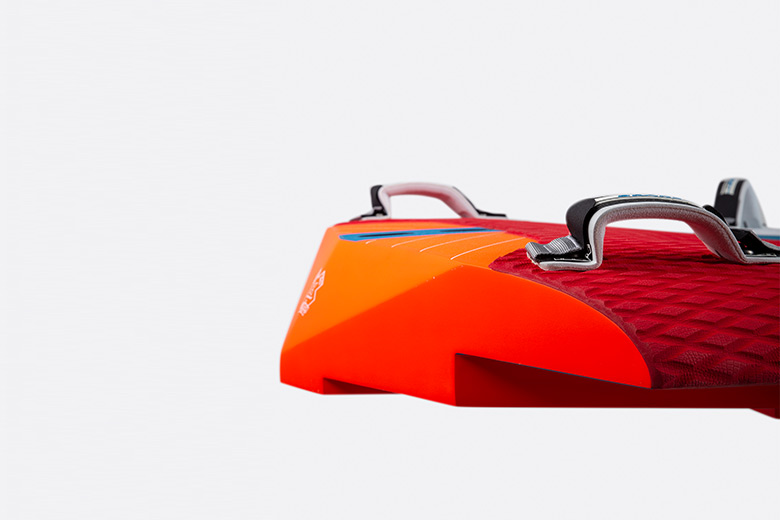 EXTRA THIN PADS
There are less impacts to absorb when foiling. In fact, there are none. So we've designed the pads to be extra thin for added control and kept the diamond grooves for the perfect grip.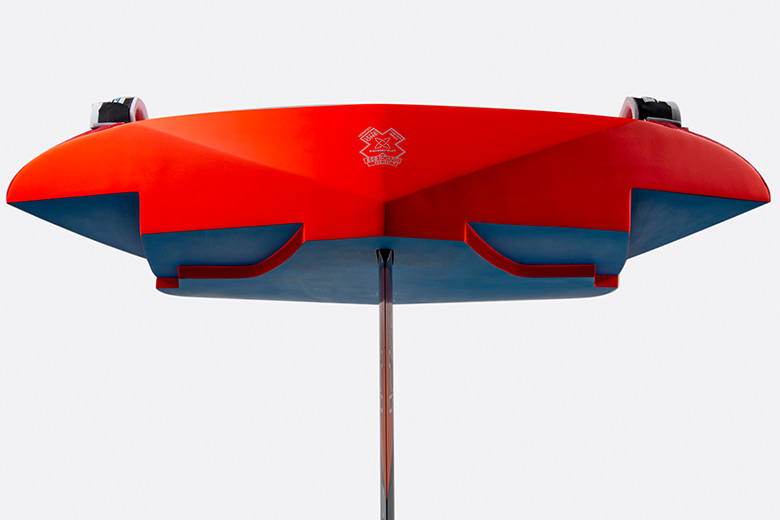 LARGE CUTAWAYS
The extra-large cutaways help the board to plane and take-off in the lightest winds.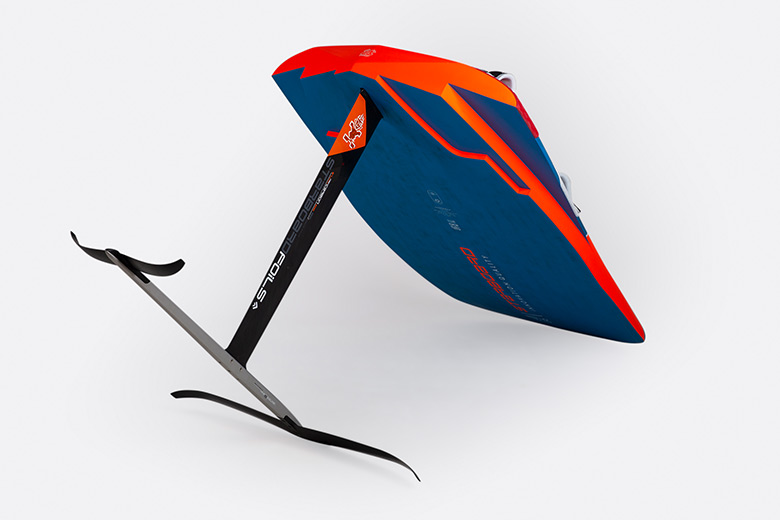 WATER DROP SHAPE
The side cutaways concept has been pushed to the max to allow enough speed in displacement mode to get on foil, so you can take off even before reaching planing speeds. The board is shaped like a water drop from the nose to the tail, in order to reduce the drag from the water but also to increase aerodynamic efficicency. As a result, the board is very slippery and stable in the air.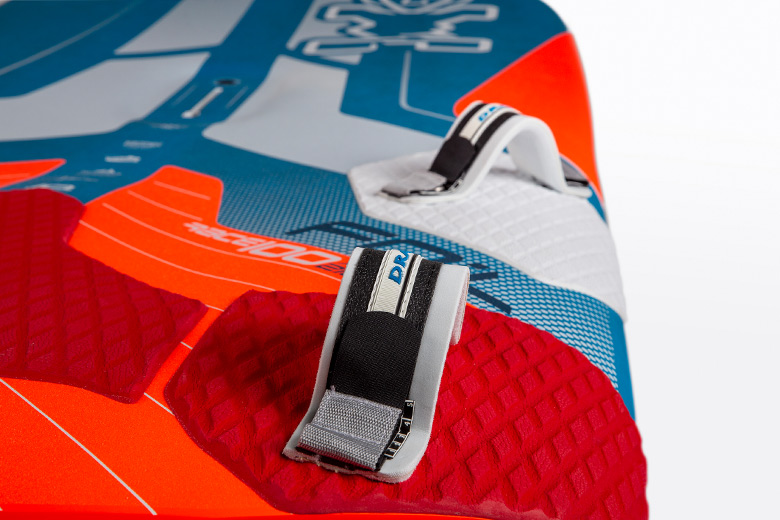 ULTRA LIGHT STRAPS
The Foil Race range comes with a the latest generation of Drake Ultralight straps. These straps are ideal for foiling when foot pressure is lighter than regular windsurfing. The Ultralight's elongated screw slots also allow the rider to set their back strap extra-wide using hole spacings further apart.
| | |
| --- | --- |
| Model | Foil Race 85 |
| Constructions | Carbon Sandwich |
| Volume | 153 liters |
| Length | 215 cm |
| Width | 85 cm |
| Tail Width | 73.7 cm |
| Thickness | 15 cm |
| Footstrap Rows | 1 + downwind back position |
| Fins | Not included |
| Fin Boxes | Foil Box |
| Recommend fin | 56 cm |
| Recommend foil | Foil Carbon iQFoil |
| Fin Range | 52 - 60 cm |
| Sail Range | 5.0 - 9.0 m2 |
| Weight Carbon Sandwich | 9.70 kg |