HYPER - TIME TO LIVE ON THE EDGE
78 · 83 · 88 · 93
The all new HYPER; a pure quad-fin, power wave weapon. Developed with Antoine Martin, winner of the last Aloha Classic Worldcup on Maui and renowned for his progressive riding style.
Versatility is great, but some days it matters less and you really want to live on the edge. You need that little bit extra. Less compromise, more extreme. Time to go Hyper. With pure performance sizes ranging from 78 to 93 liters, the new Hyper is all out radical. Built on a narrow outline and tail platform, sharp and thin rails towards the rear combine with a pronounced concave tail to perfectly match the powerful quad-fin setup, resulting in lightning fast reactions and great adaptability to fast and powerful breaking waves, whilst ensuring infinite drive, confident grip and control in high speed bottom turns.
Featuring an innovative double-in-mono concave mid section and an aggressive rockerline, the Hyper looks for more sail pressure to get going, but keeps you connected to turn on a dime, while remaining secure on critical moves.
Suitable for side-onshore conditions with smaller waves if you are an advanced sailor and like to surf powered up.
Ideally the Hyper is tailored to anyone looking for the most secure and radical rides in steep, powerful waves in side to sideoffshore wind.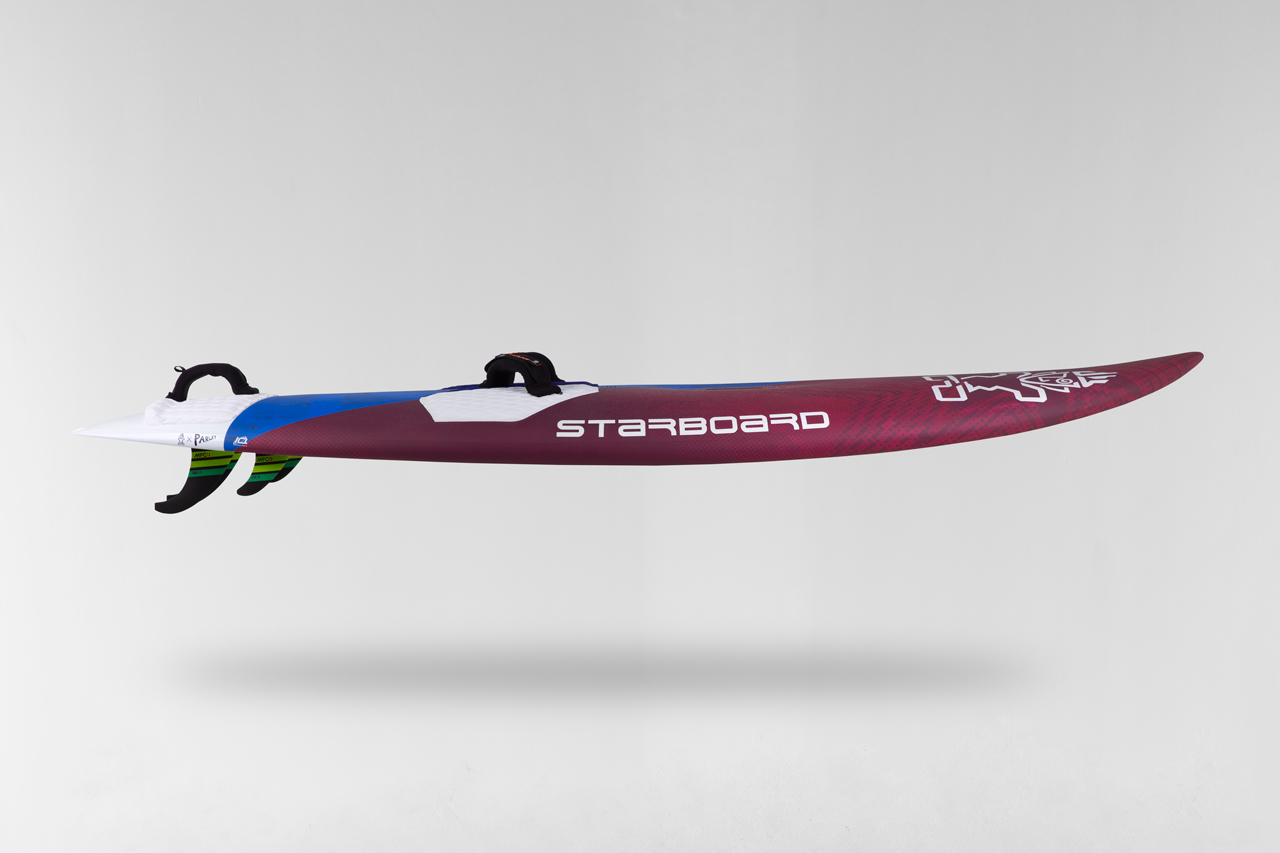 RADICAL ROCKERLINE
With plenty of scoop and tail kick, this board allows for most radical turns. To get it going you will need more sail pressure than compared to the ULTRA or Kode, but in return you will have more confidence going through critical sections and quickly adapt to fast and powerful waves.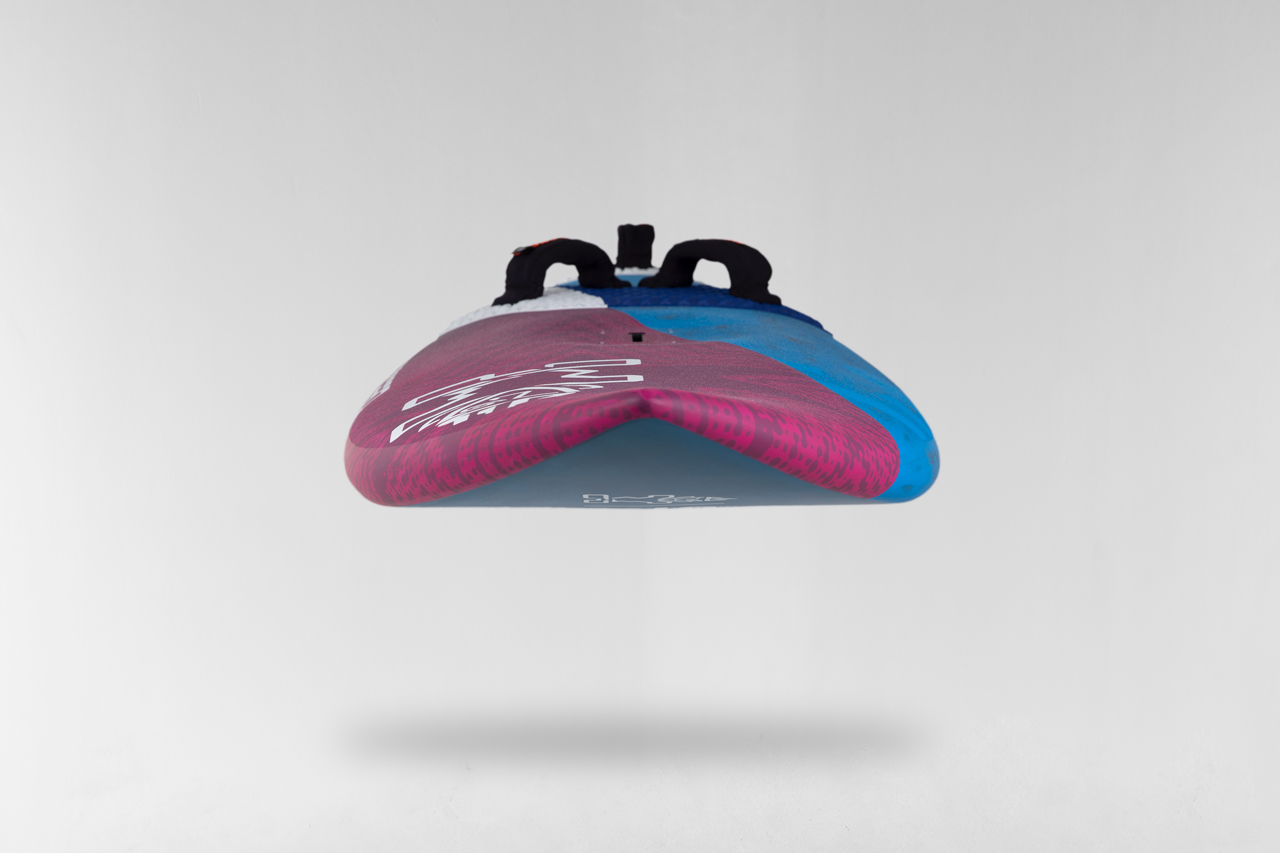 NARROW BODY
Cut deep. A narrow outline and drawn in tail and nose allow for the tightest radius turns, even on the larger boards.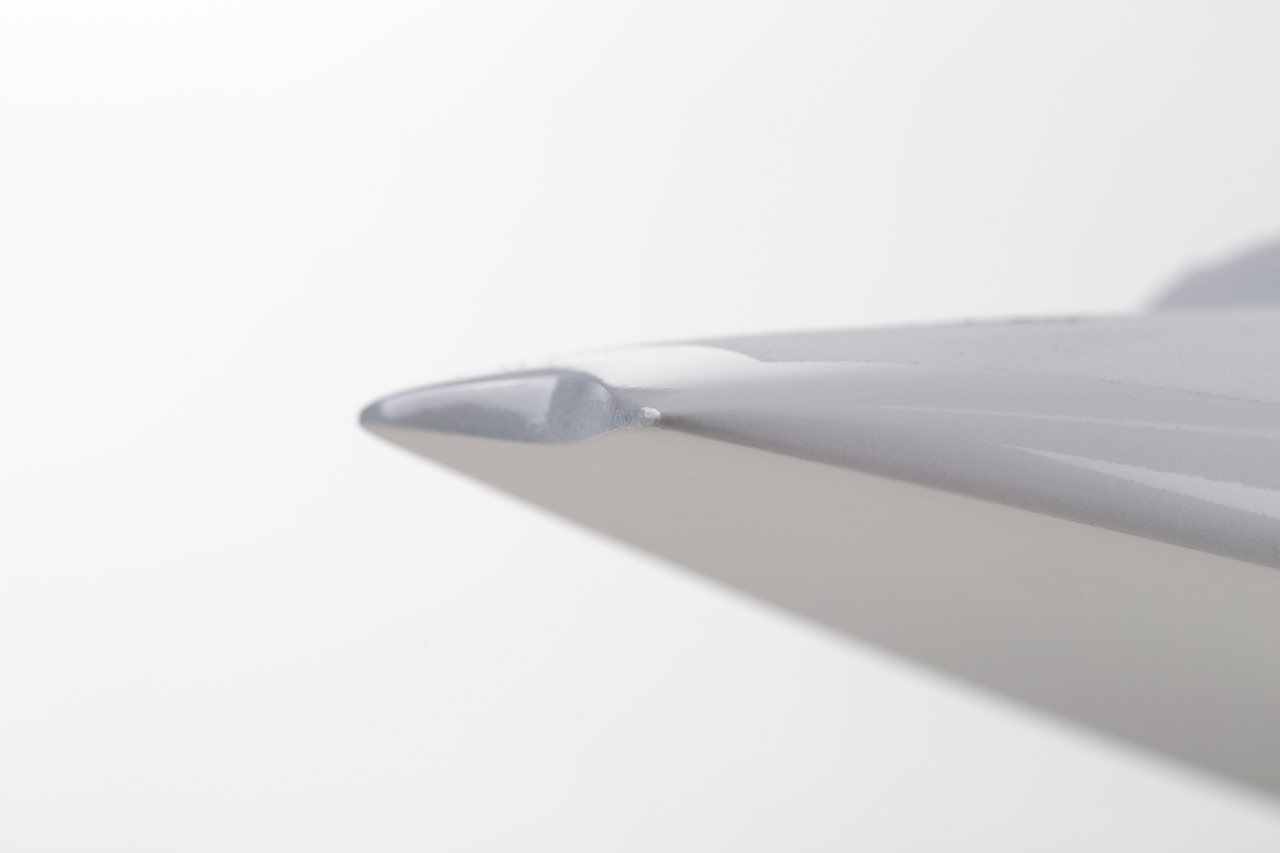 SWALLOW TAIL SHAPE
The narrow swallow tail shape is featured on all sizes. Slightly longer than on the ULTRA, in faster waves this keeps enough rail in the water, even with a more extreme tail kick. Less volume in the tail makes smoother landings after high jumps.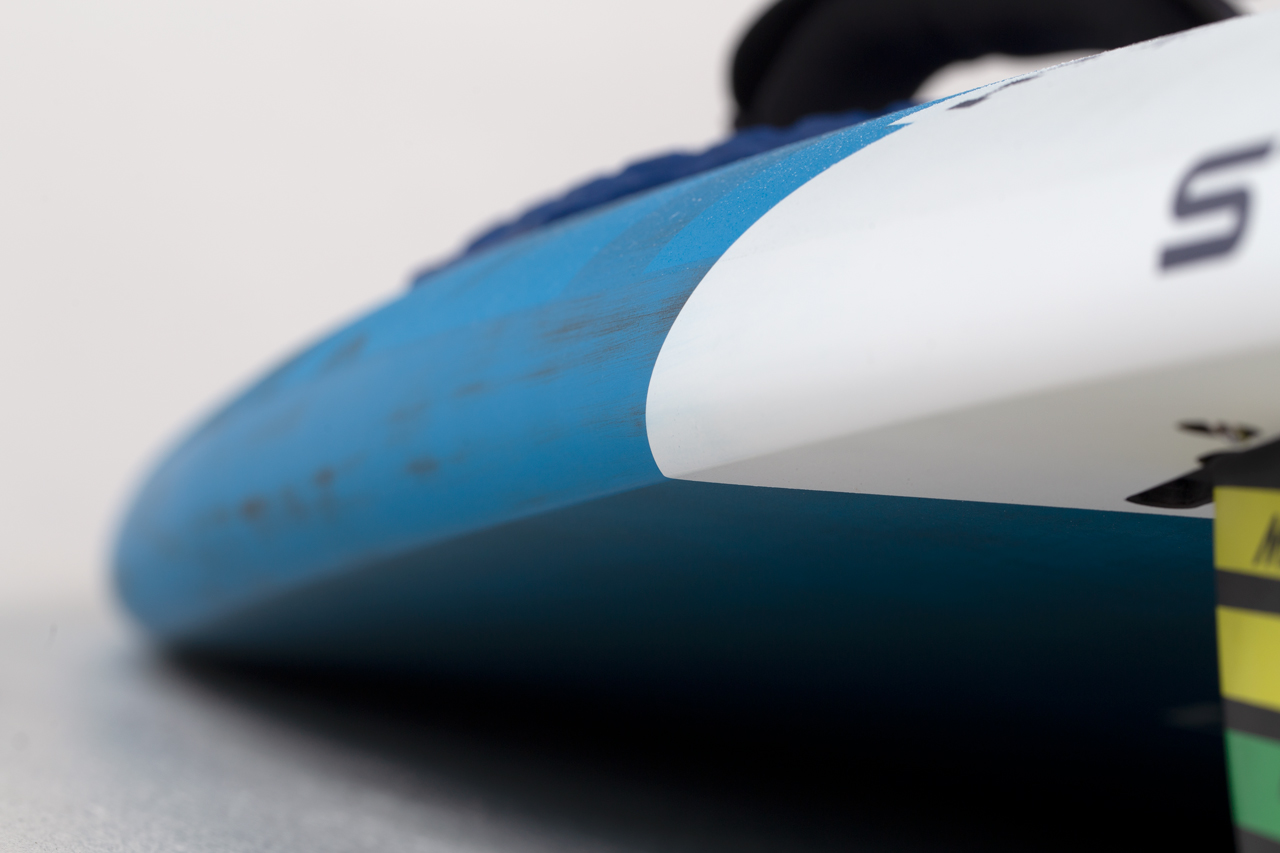 THIN RAILS
Extra thin rails in the tail section with a smooth transition to the center make for effortless turning and enhance grip to hold the power of big waves and strong wind.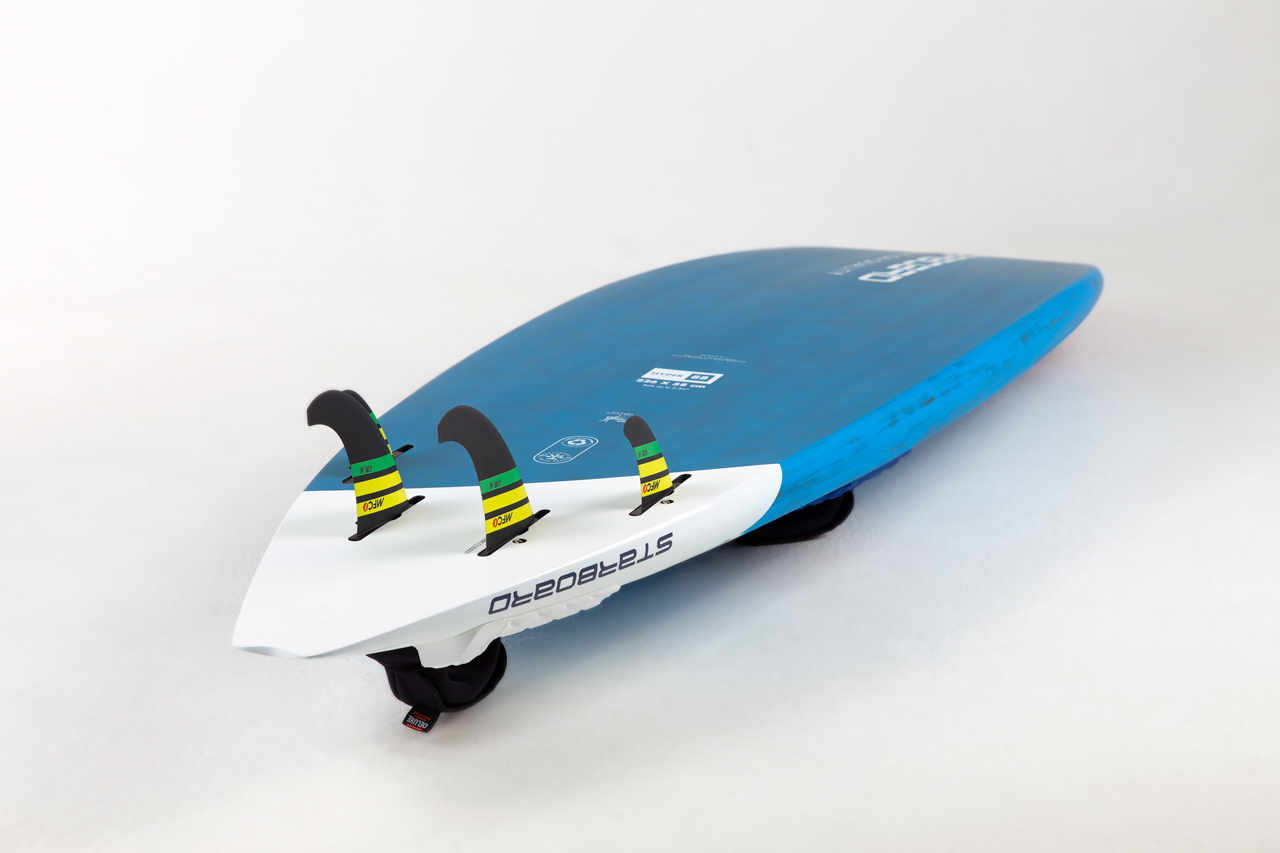 BOTTOM SHAPE
Up front a vee'd double concave nose feeds into the flat double concave mid section, before blending into a single concave tail.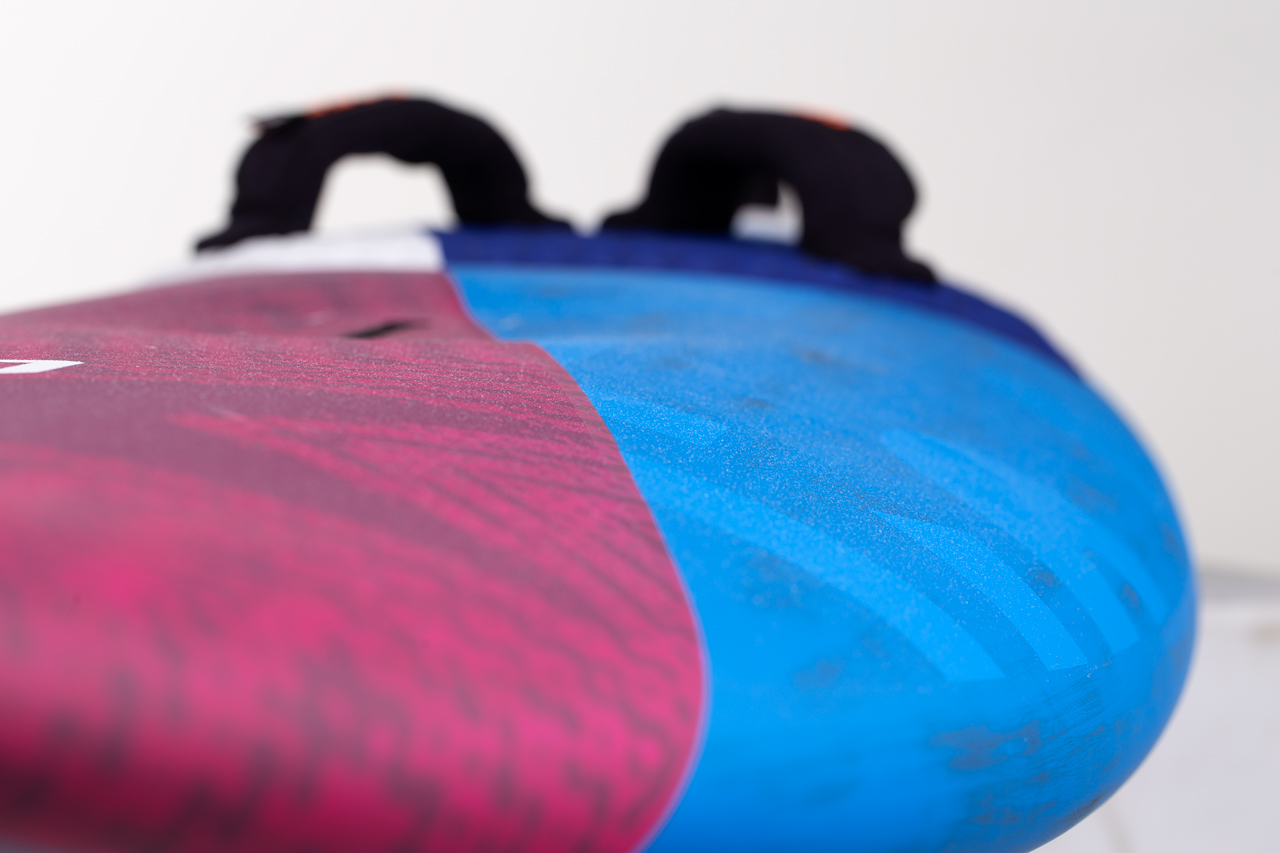 EXTRA VOLUME MID SECTION
With a narrower outline, extra volume is added around the centerline, improving consistency and confidence in marginal conditions. Get planing sooner and maintain momentum and flow in critical situations.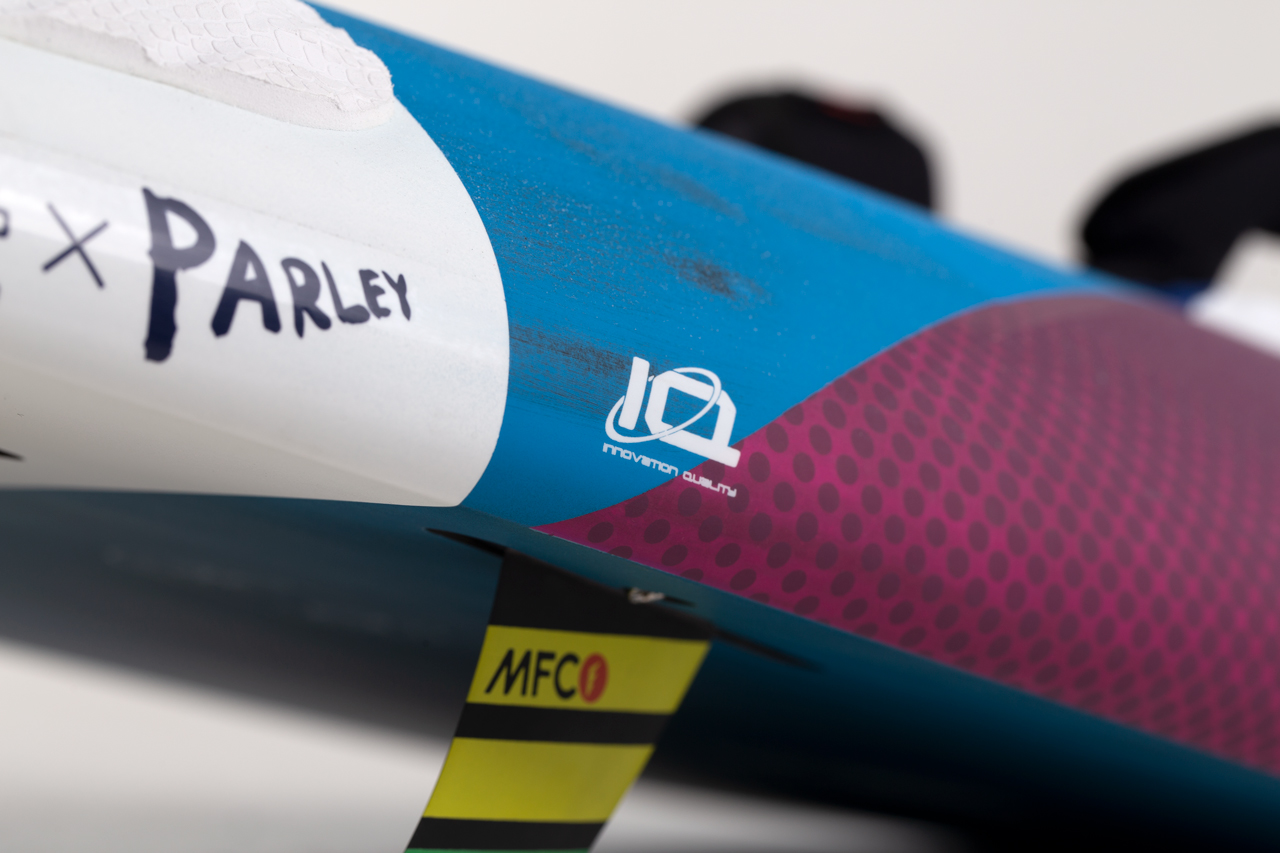 STARBOX : LESS WEIGHT, FASTER SET UP
Featuring four ultra lightweight Starboxes reduces critical swing weight from right out on the tail. More reactivity. The Starbox system allows you to fit Slot Box fins within five seconds each, while retaining your previous settings. Get back on the water faster. It is also compatible with US box fins.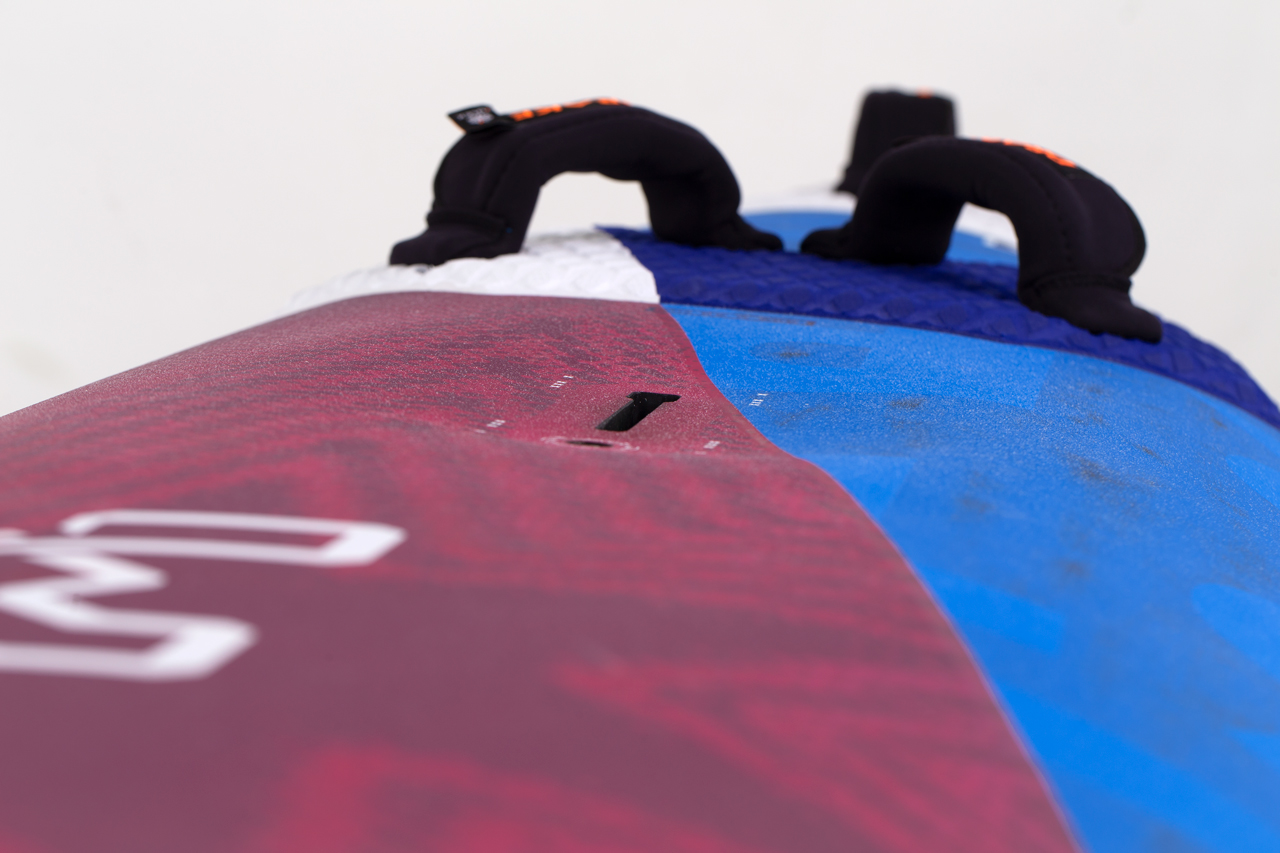 LOCKED AND COMFORTABLE STANCE
The Drake footstraps are made from Yulex foam with the smoothest fabric for a comfortable feel. Under your feet the 10mm thick footpads with a diamond grooving pattern will provide the necessary grip and comfort over extended sessions while being resistant to wear-and-tear.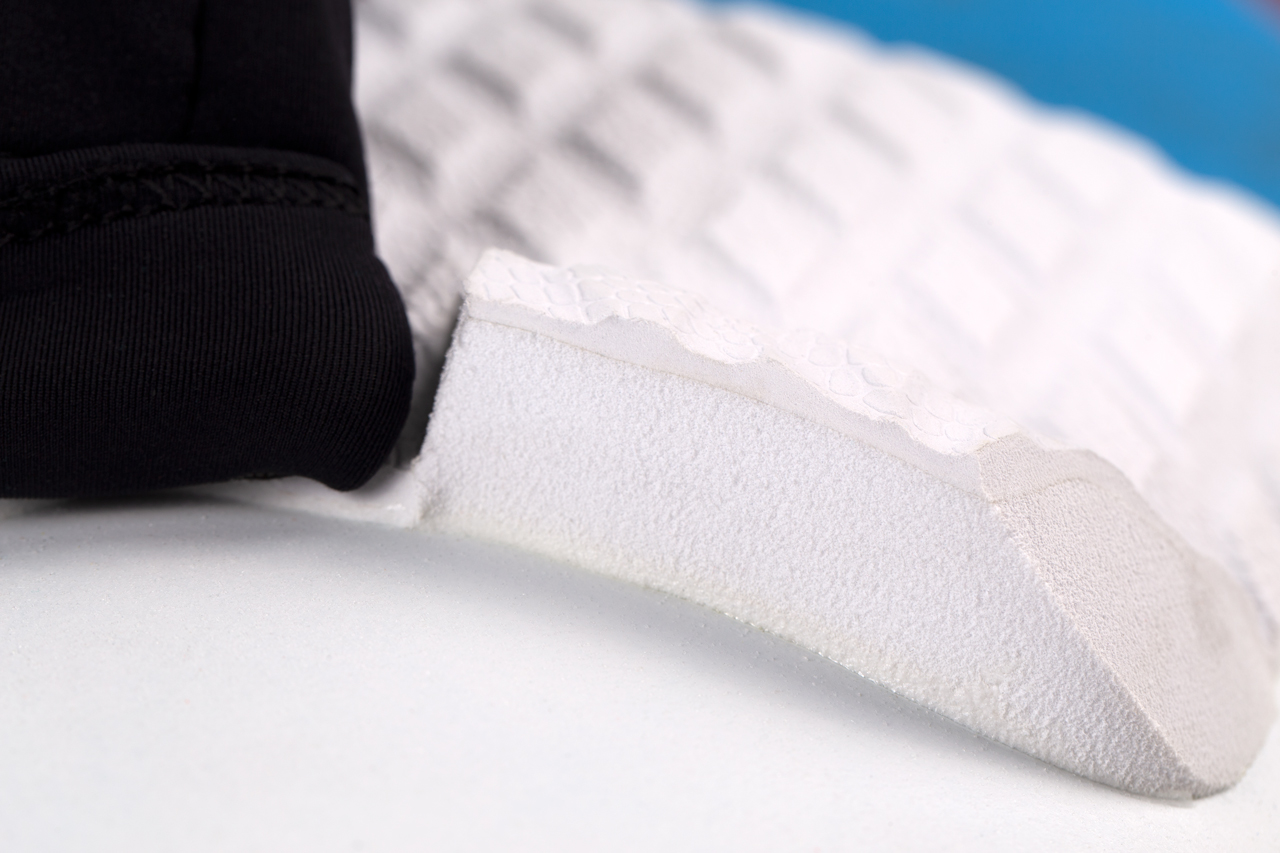 KICKER PAD
The rear pad is equipped with a kicker ramp, which allows better lock in the rear strap by twisting the foot when needed.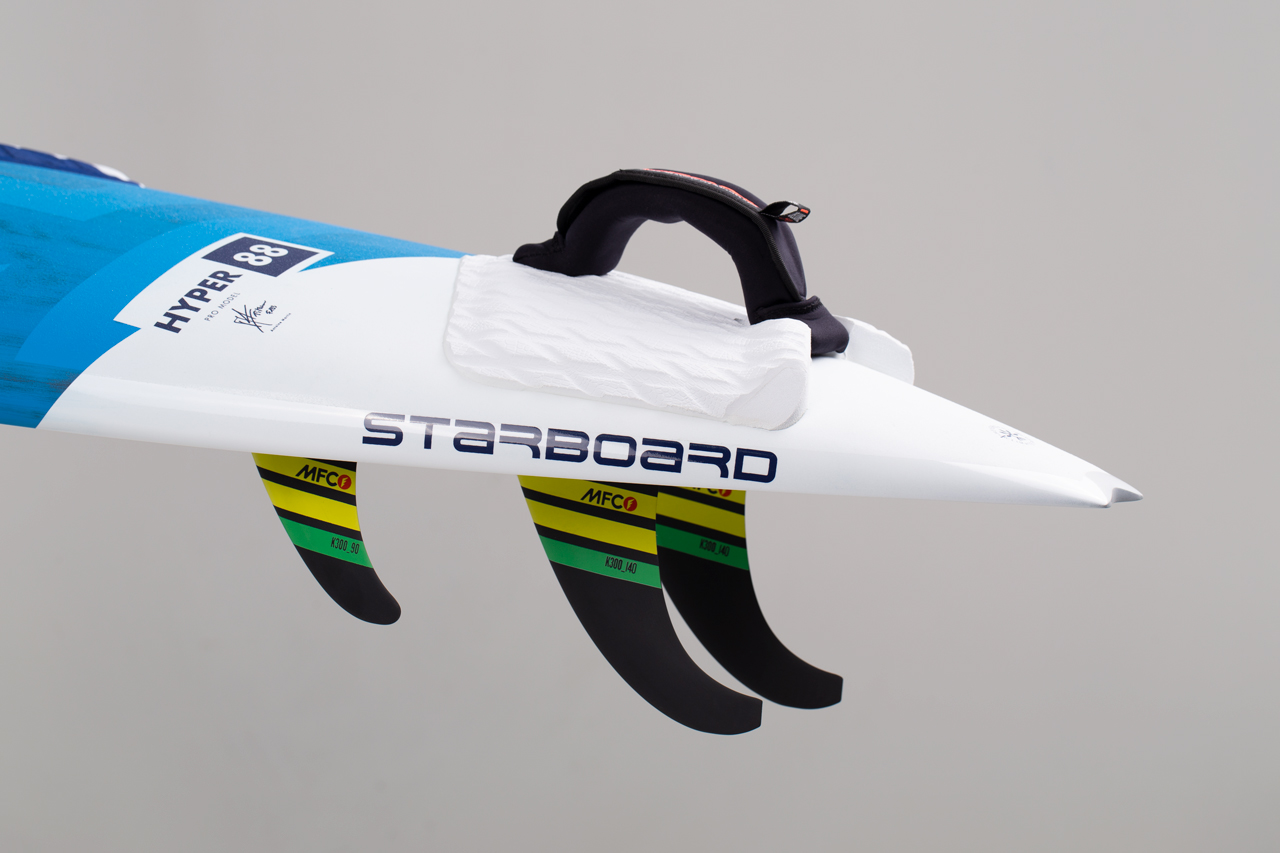 A PURE QUAD
The mono-concave in the tail is a bottom, which is designed to work perfectly with the Quad fin set-up. If you're looking for a Thruster set-up, you'll find it on the ULTRA, paired with a Vee in the tail section.
THE FLAGSHIP CONSTRUCTION
The Carbon Reflex construction is our lightest, proven flagship construction and has some of the lowest warranty rates in the industry. Using the lightest biaxial carbon provides more feel, more responsiveness and more controlled flex than conventional boards. On the water, this construction will provide you with ultimate performance. It delivers the most direct feedback from the water surface and allows for quicker and more precise movements. With the Carbon Reflex construction you'll start planing earlier and keep more speed through turns and wind holes. For 2023, the Magenta highlighted Carbon Reflex is limited in stock, built to order with a custom delivery lead time.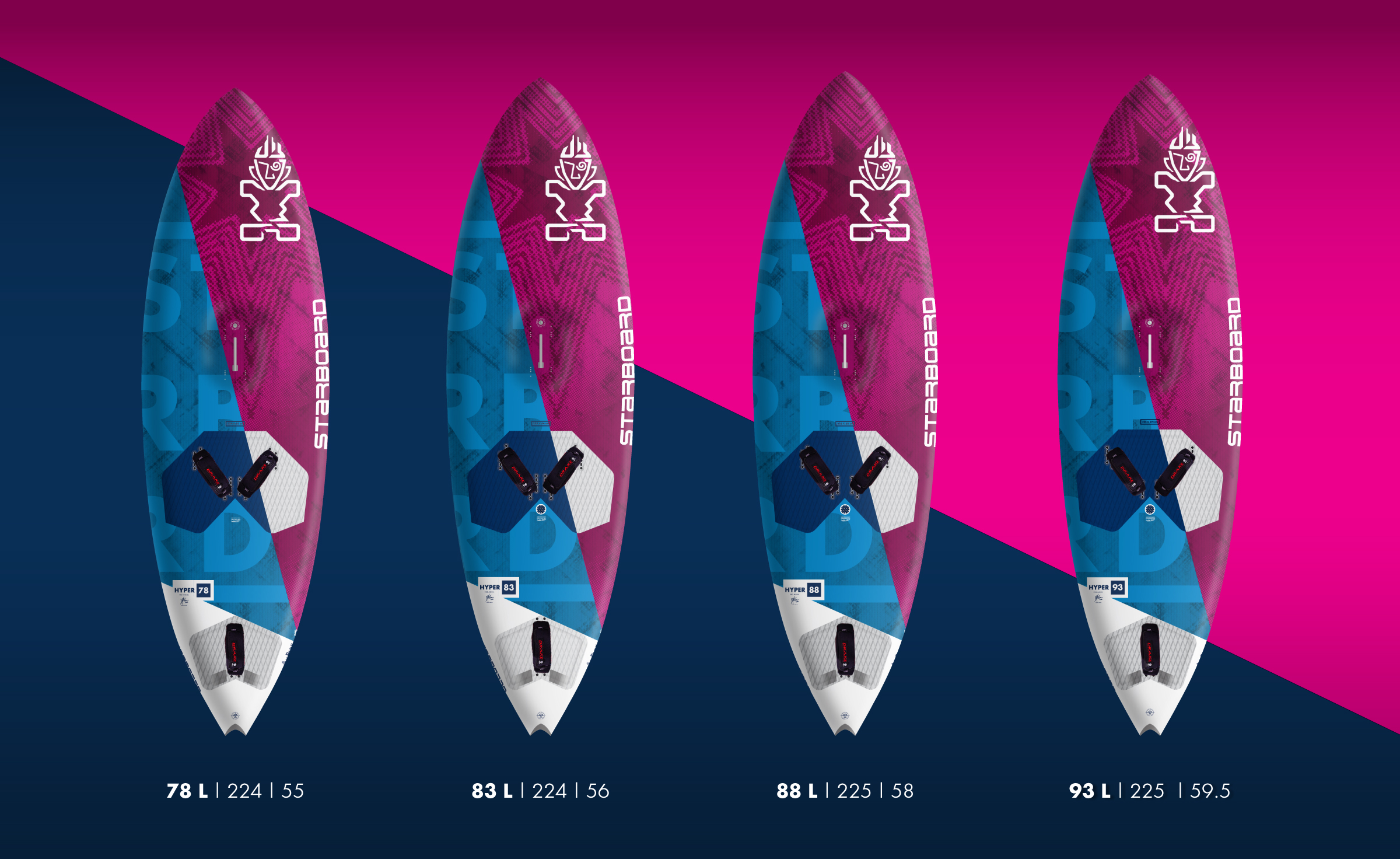 | | | | | |
| --- | --- | --- | --- | --- |
| Model | HYPER 78 | HYPER 83 | HYPER 88 | HYPER 93 |
| Construction | Carbon Reflex Sandwich | Carbon Reflex Sandwich | Carbon Reflex Sandwich | Carbon Reflex Sandwich |
| Volume | 78 L | 83 L | 88 L | 93 L |
| Length | 224 cm | 224 cm | 225 cm | 225 cm |
| Width | 55 cm | 56 cm | 58 cm | 59.5 cm |
| Tail Width | 30.9 cm | 31.9 cm | 33.1 cm | 34.6 cm |
| Thickness | 13.2 cm | 13 cm | 13.3 cm | 13.4 cm |
| Bottom Shape (Tail To Nose) | Mono Concave to Flat Double Concave | Mono Concave to Flat Double Concave | Mono Concave to Flat Double Concave | Mono Concave to Flat Double Concave |
| Fins | 2 x MFC Quad K300 9 + MFC Quad K300 13 | 2 x MFC Quad K300 9 + MFC Quad K300 13 | 2 x MFC Quad K300 9 + MFC Quad K300 14 | 2 x MFC Quad K300 9 + MFC Quad K300 14 |
| Fin Boxes Quad | 4 x StarBox 4.5" | 4 x StarBox 4.5" | 4 x StarBox 4.5" | 4 x StarBox 4.5" |
| Sail Range | 2.5 - 4.5 m2 | 3.0 - 5.0 m2 | 3.3 - 5.3 m2 | 3.5 - 5.5 m2 |
| Weight Carbon Reflex Sandwich +/-5% | 5.86 kg | 5.93 kg | 6.04 kg | 6.47 kg |
---
https://windsurf.star-board.com/windsurfing-boards/wave-freestyle-windsurf-boards/hyper-wave-windsurf-board/