X-15
BREAK THE SPEED BARRIER
78 | 85 | 91
For 2023, 3 totally new Foil Slalom shapes with extreme focus on aerodynamic improvement, and specific optimisation for high speed use withsmalllowdragfoilwings.Revisednose rocker is way lower to reduce aero lift and drag at high speed, whilst a significant increase in forward vee avoids catapults during touchdown. Further aerodynamic features include a soft convex deck and very smooth exit at tail to reduce high speed drag as much as possible. The X-15 feels extremely slippery in the wind and always wants to accelerate. Named in memory of our colleague and friend Jim Drake with his X-15 design, which even today still holds the speed record. Available in Carbon Reflex Sandwich and Starlite Carbon.
The Starboard original waterdrop cut-away accelerates the water along the tuck line and gets you to take off speed with minimal sail pressure. With significantly reduced tail volume, you don't have to push hard on the tail to activate the foil and get up and flying. What makes this concept even more special is that it allows you to keep your comfortable, almost parallel stance, far outboard to get more leverage on the foil. As if all that was not enough, we evolved lighter weight Carbon Reflex technology, without compromising strength.
X-15 FEATURES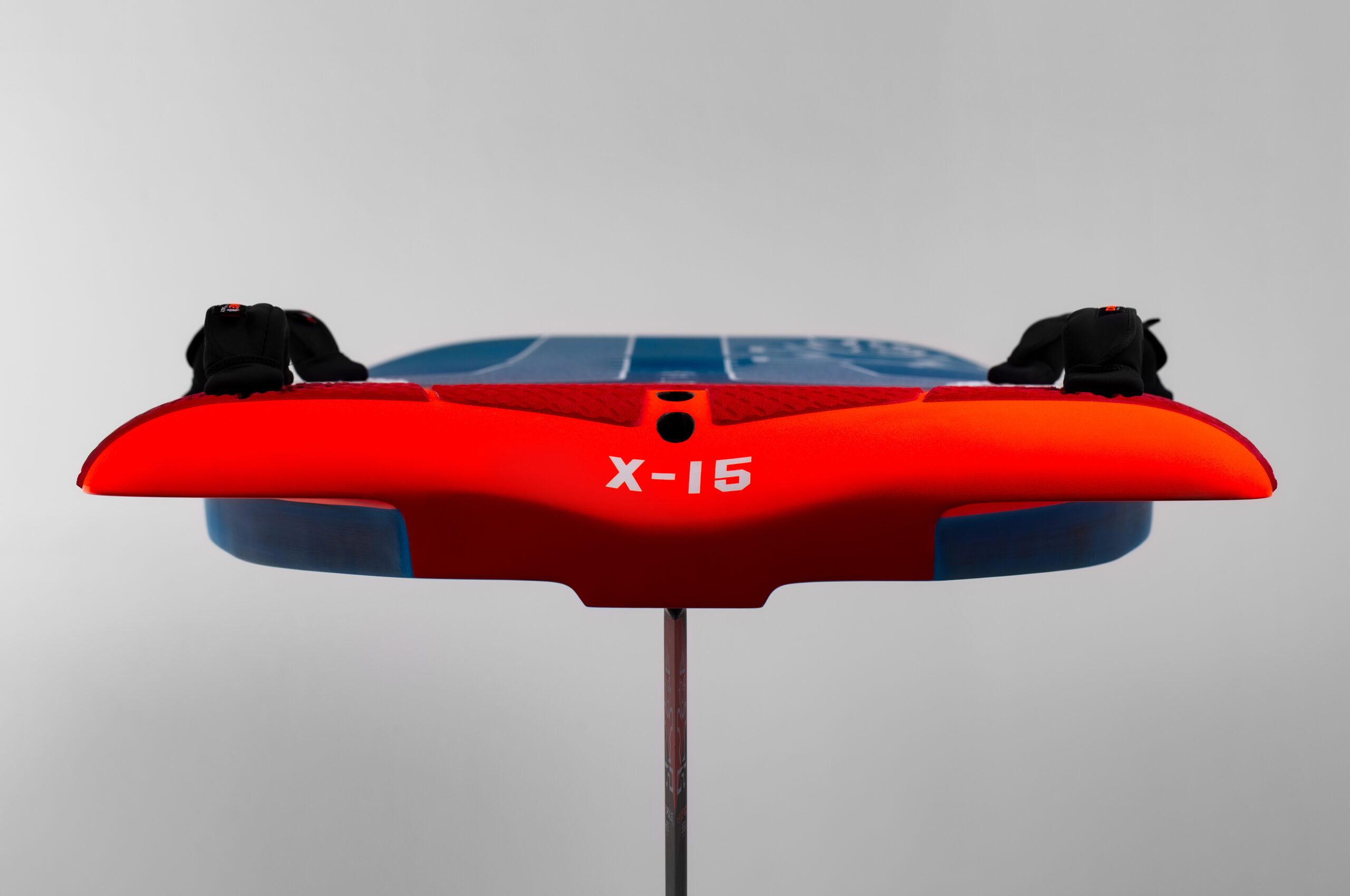 AERO DESIGN
The side cutaways concept has been pushed to the max to allow enough speed in displacement mode to get on foil, so you can take off even before reaching planing speeds. The board is shaped like a water drop from the nose to the tail, reducing the drag from the water while also increasing aerodynamic efficicency. As a result, the board is very slippery and stable in the air.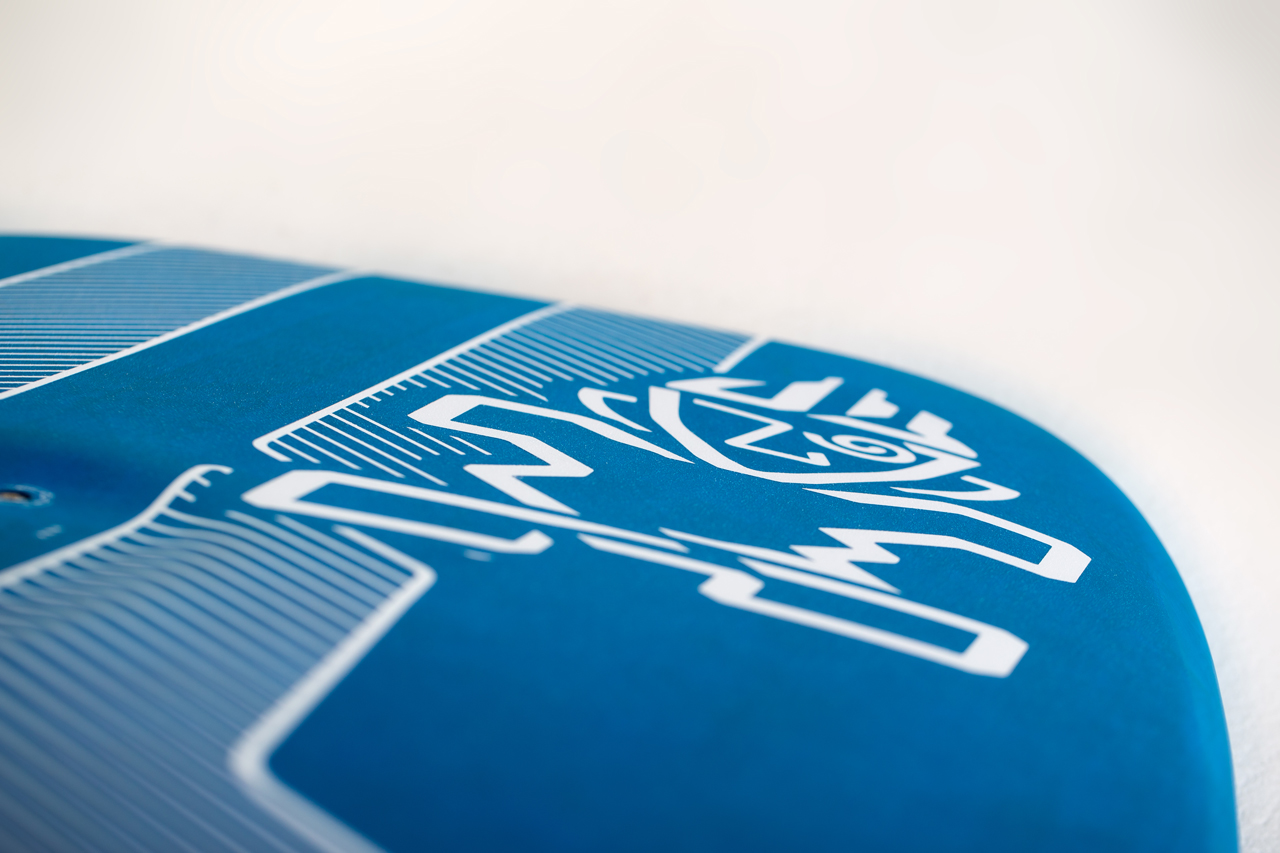 CONVEX NOSE
A flat deck shape with no concave, but even a slight convex for highest efficiency. Wind flow over the board is with minimum resistance and allows for higher speed.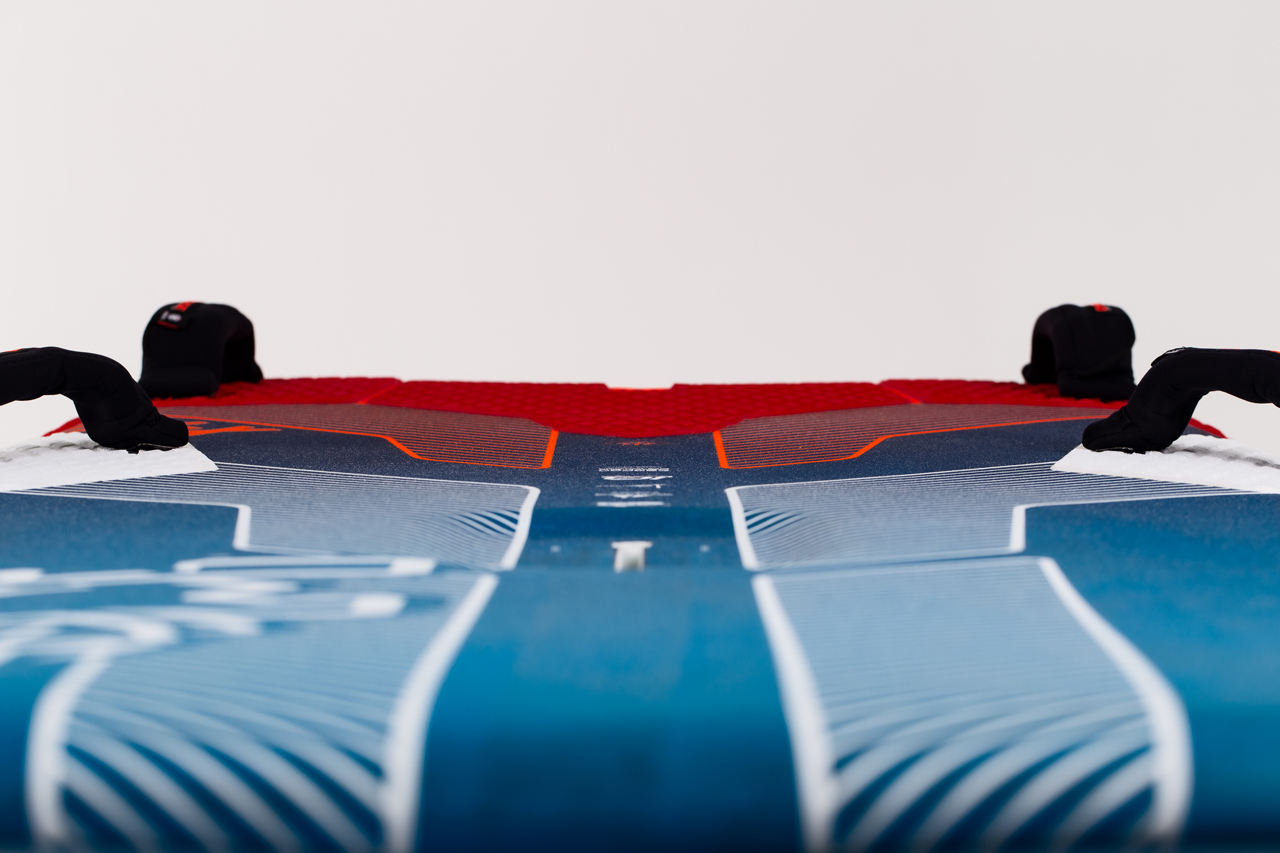 RECESSED MAST TRACK
With an even more recessed mast track the center of gravity is lower and drastically increases your control. This way going into gusts or windholes unexpected board movements become easy to control.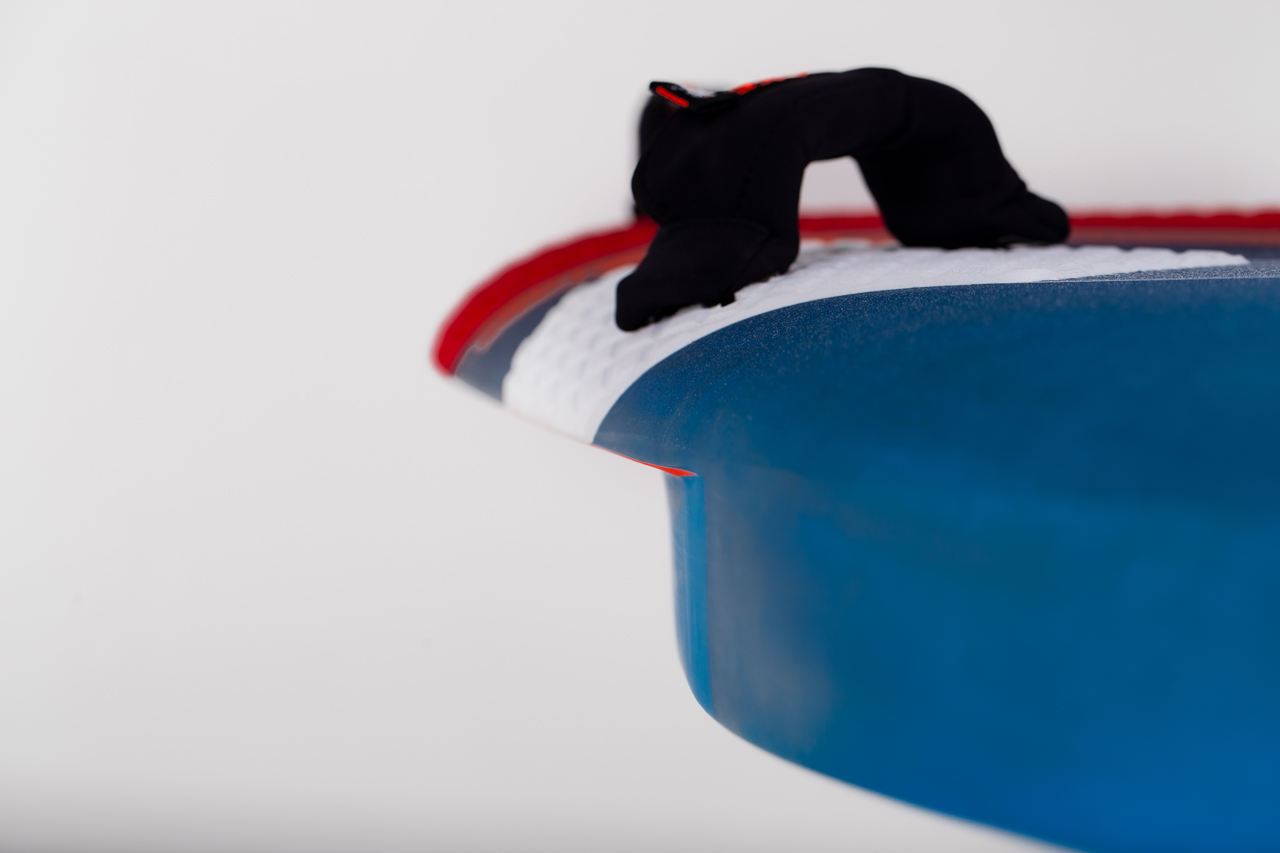 DEEP CUTAWAYS
The cutaways have been extended to decrease drag before take off and also to accelerate the transition into flight mode by quickly reducing wetted surface area as speed increases.n rails in the tail section with a smooth transition to the center make for effortless turning and plenty of grip.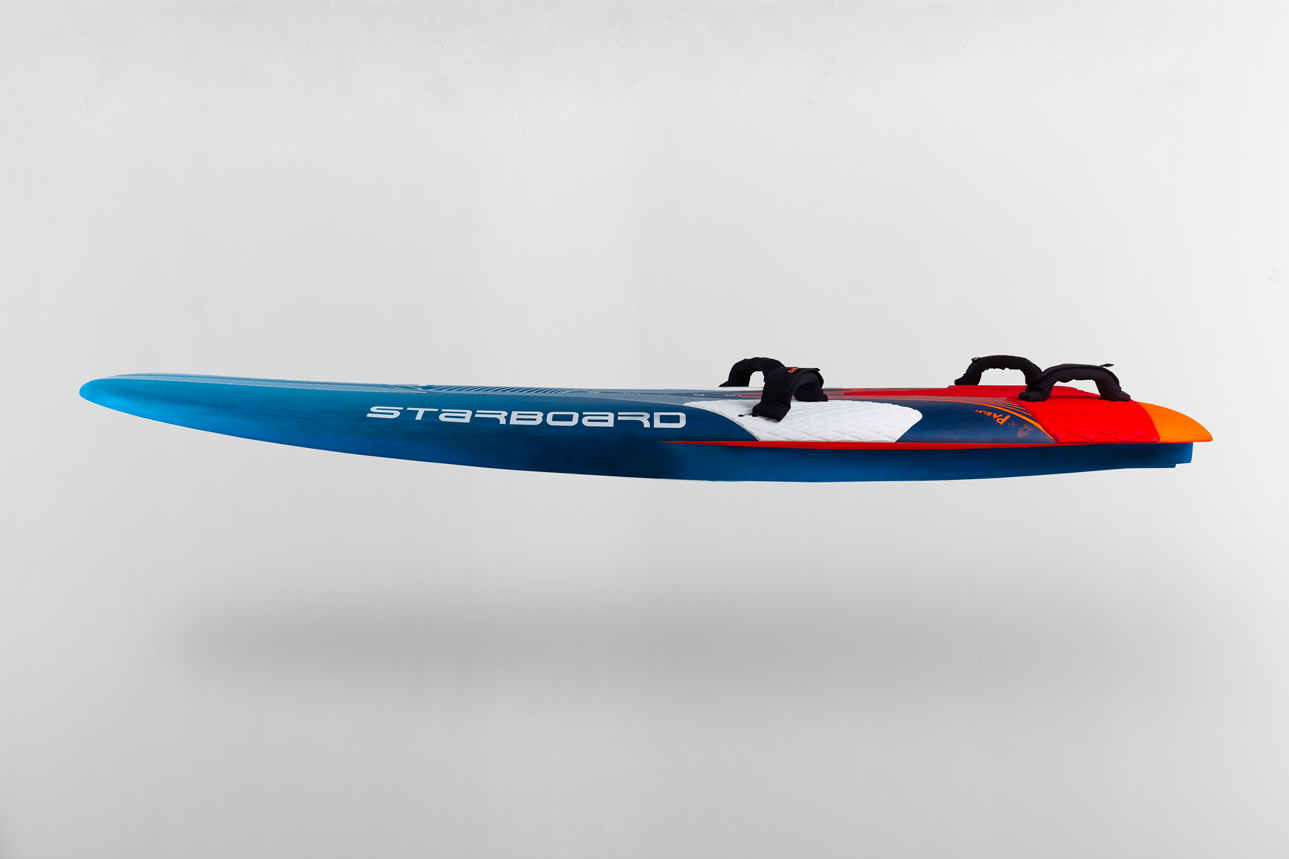 BACK FOOTSTRAP POSITION
For Slalom speed, the back foot position is further inside compared to upwind/downwind racing foil boards. Here we are at 79.9cm wide, which allows faster downwind and reaching speeds with a more comfortable position and reduced power on the back foot.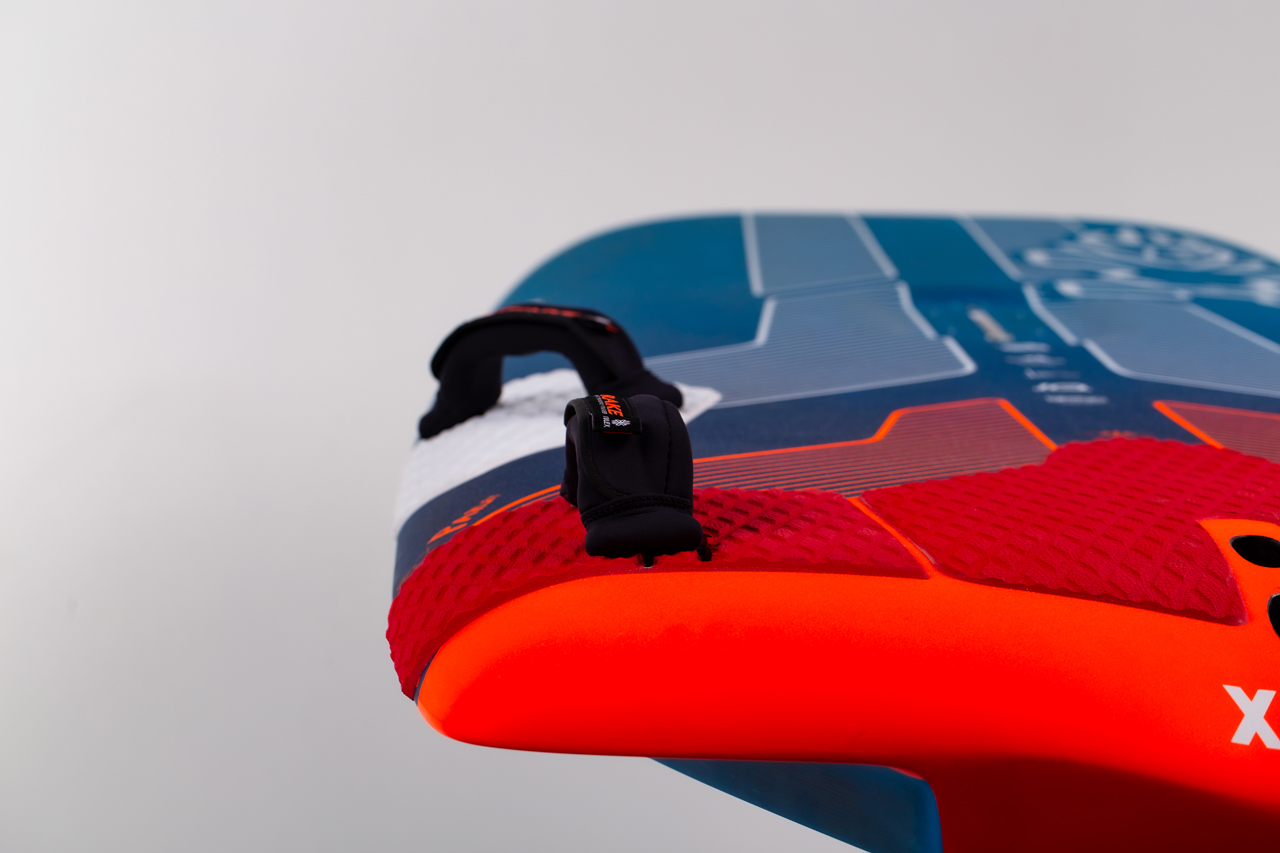 EXTRA THIN PADS
There are less impacts to absorb when foiling. In fact, there are none. So we've designed the pads to be extra thin for added control and kept the diamond grooves for the perfect grip.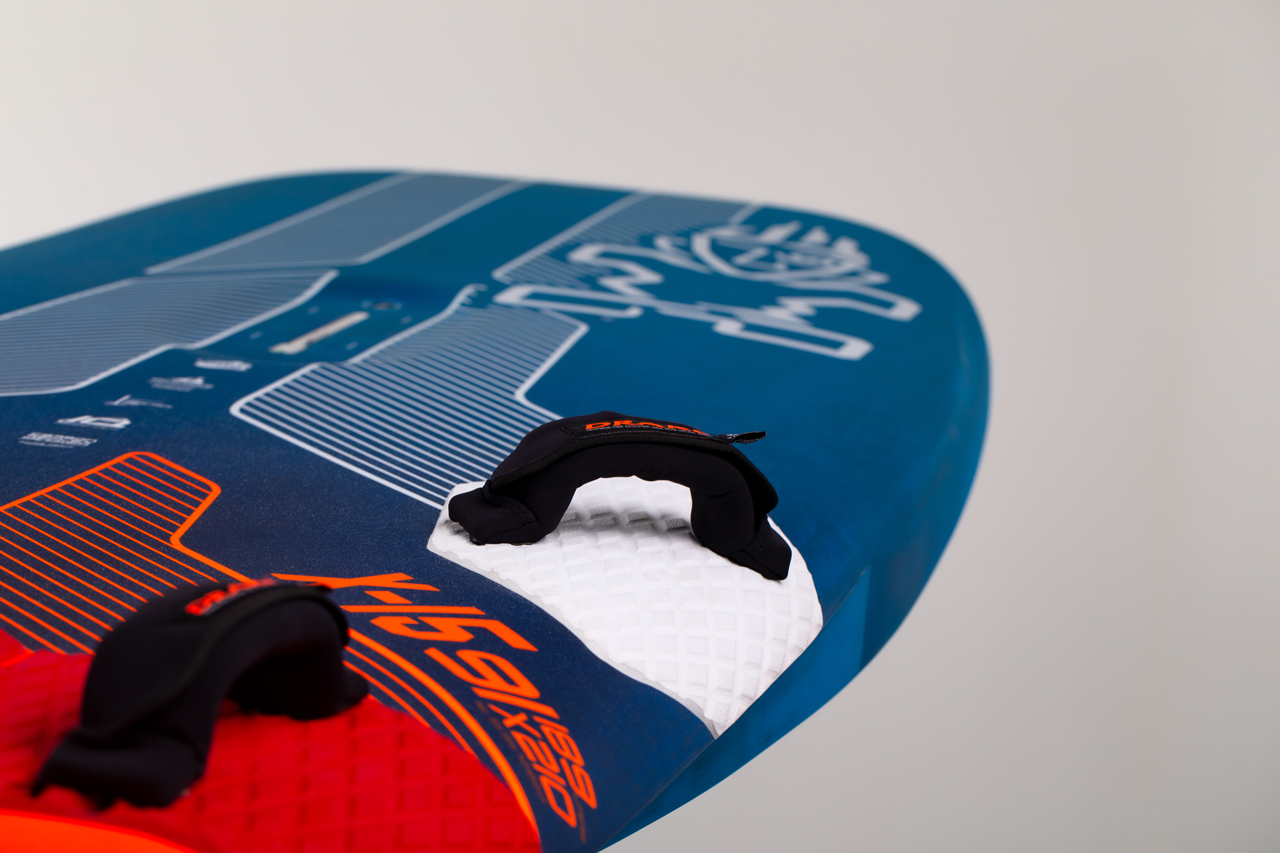 YULEX NEOPRENE
The Drake footstraps are made with FSC-certified, sustainably-sourced and plant-based Yulex foam. With 85% natural rubber content, CO² emitted during the manufacturing process is reduced by 80%. The remaining 15% of synthetic neoprene is kept to improve UV resistance.
Carbon Reflex - All X-15 Sizes – The X-15 is available in all sizes in Carbon Reflex construction. Lighter weight allows you to get going easier, fly through wind holes and get the best top speed. Carbon Reflex is our most responsive construction, giving you the best control and the lightest boards for early take offs.
Decks are built with the lightest grade of biaxial and uni-directional carbon fibre orientated between 45, 30 and 0 degrees for optimized flex and reflex characteristics. The bottom of the boards uses an even lighter grade of uni- directional carbon fibre from nose to tail, with an extra 45 degree biaxial carbon layer in the tail area for added torsional stiffness.
Starlite Carbon - Performance Value – We developed the Starlite Carbon Construction to answer our quest for a construction that would combine four crucial factors: Performance, Durability, Value and Low Environmental Impact. The result is a great combination, delivering strongly on all four criteria with direct, responsive onwater feel and no compromise on your riding comfort.
| | | | | | | | | | | |
| --- | --- | --- | --- | --- | --- | --- | --- | --- | --- | --- |
| Model | Volum | Lengde | Bredde | Tail width | Thickness | Shape | Fin Boxes | Sail range | Weight Carbon | Weight Starlite |
| X-15 78 | 161 | 210 | 78 | 75.9 | 14.5 | Flat Vee to Double Concave | Foil Box | 4.0-7.0 | 8.7 kg | TBA |
| X-15 85 | 176 | 210 | 85 | 85 | 14.5 | Flat Vee to Double Concave | Tuttle Box | 5.0-8.0 | 9.1 kg | TBA |
| X-15 91 | 189 | 210 | 91 | 91 | 14.3 | Flat Vee to Double Concave | Tuttle Box | 6.0-9.0 | 9.6 kg |   |